connect
Brand success comes from understanding and connecting with people. We'd like to talk to you about connecting your brand with the right people.
meet the leadership team
Kevin Justice
president
Kevin comes from a time of paste-ups and mechanicals but was an early adopter of new media. Over 25 years of related experience places him among the top IT strategists and consultants in the region. Kevin's creative and interactive project list includes notable brands such as Zebra Pen, Mack Trucks, Schering-Plough, Hershey Foods and Just Born. His love for technology extends beyond work, where you'll find him inventing another useless tool to do yard work. The only technology he hasn't adopted is progressive lenses, though peering over the top of his glasses gives him that bookishly smart look.
Paul Pastrick
evp | chief operations officer
For the 20 years prior to Ignite2X, Paul refined his leadership skills at AT&T. Since the inception of Ignite2X in 2007, his wisdom lies in bringing all factors together to create ideal production processes. Simply put, he works with the best staff (his words) to exceed client objectives. Paul is always bringing teams together to achieve one goal, whether the at-work team or the many sports teams he's coached over the years. Paul is a die-hard Pittsburgh sports fanatic and Yankee fan and enjoys hittin' the weights at the gym. When not waving a terrible towel, he's spending time with his family and probably wearing a shirt made out of bamboo.
Andy Morfopoulos
chief executive officer
Andy is always up for a chat on just about any topic, but he could talk brands for hours. As much as he likes to talk, he understands leadership comes from listening to consumer needs, client's desires and Ignite2X's expertise. He brings these together to create better brands. His 15 years in leadership has given customers reasons to buy everything from Coca-Cola to Quaker State. He takes great interest in his wife's pilates studio, and together they enjoy drinking wine.
Maureen Colley
director, strategic planning
Maureen is a strategic and creative thinker with a natural curiosity about people and what makes them tick. In other words, she's into insights. She spent many years as an independent consultant, working on campaigns for some of the most respected brands in the world and learning the marketing business inside out. During downtime, she relaxes by doing crossword puzzles and tormenting her family by watching countless hours of sports, even golf. Her favorite restaurant is any place with good craft beer and TVs tuned to ESPN.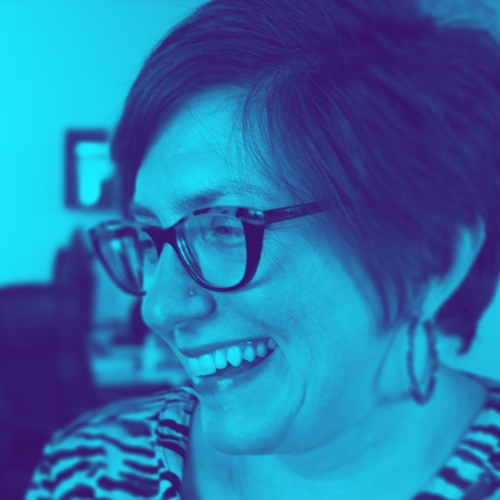 Virginia Porcino
creative director
When Virginia enters a room, clients know she's the Creative Director. She not only glows with creativity, her portfolio backs it up with over 20 years of agency work. Her penchant for success shines through with hard work, dedication and enthusiasm. Lots of enthusiasm. On the work front, she's a spark plug who occasionally makes everyone in the office fancy espresso drinks. On the home front, she chases her son around the house. But everywhere, she thinks about fancy cheese and colorful patterns.
like what you see?
We'd like to talk to you. Just drop us a message using the form below or contact us directly.
careers
Interested in a career with Ignite2X?
We're not always hiring, but we're always looking. If you're curious, ambitious and like to wear jeans, send us your résumé.
INTERACTIVE DESIGNER
Our selected candidate will work onsite directly with the creative team on a variety of assignments and design platforms, including: print, interactive, mobile apps, social media, video and everything else that aligns with the strategy we develop for our clients. This position will begin as freelance and will transition to full time.
ACCOUNT EXECUTIVE
As an account executive, you'll act as an important link between our advertising agency and its clients. In this job, you'll be striving to understand your client's goals, and then organize the agency's creative and administrative staff to help them produce effective campaigns.
ACCOUNT SUPERVISOR
Responsible for the agency/client relationship. Manage agency's resources to meet and exceed client's objectives. Provide team members with solid perspective and leadership in the development of superior deliverables.
ACCOUNT COORDINATOR
Assist account team in the daily servicing of their clients and support other agency activities on an as-needed basis.
DIGITAL INFLUENCE STRATEGIST
A digital-savvy communications professional with experience designing and executing social media for brands.
DIRECTOR, INTERACTIVE MEDIA
To routinely develop creative solutions that effectively fulfill the creative strategy for all tactics within the assigned product(s) and train direct reports to enhance their abilities.
FRONT-END DEVELOPER
Requires both a mastery of the hands-on aspects of Web interface engineering, as well as an ability to design solid front-end architectures that integrate with other systems and technologies.
GRAPHIC DESIGNER
Responsible for all aspects of client's print advertising, collateral material, logo development and typography.
INFORMATION ARCHITECT
The Information Architect is responsible for developing IA documentation (site maps, navigation models, content models) for Web sites.
MEDIA DIRECTOR
Work with Account Management/client to develop strategically sound direction; Develop and administer media research, client programs/costs, report and analyze.
PROJECT MANAGER
You will be expected to have the right people in the right place at the right time to allow the agency to produce great creative work—on time, on budget and as efficiently as possible.
RESEARCH ASSISTANT
Entry-level position responsible for learning research methodologies and principles and assisting in all phases of research projects by using analytic and writing skills.
SOCIAL MEDIA SPECIALIST
Works with search marketing and optimization senior leads and teams as well as clients.
WEB DESIGNER/DEVELOPER
The Web Designer/Developer would be responsible for creating Responsive web designs, mid to large web site creation (including wireframe/design/layout and integration using Word Press). You must be self-motivated and have an eye for design and great HTML5/CSS3 coding skills (ideally you'll be doing most of your designing in the browser – with some Adobe Photoshop). The candidate must be have great time-management skills and be able to juggle multiple assignments and meet tight deadlines.
This position reports to the Sr. Interactive Web Developer. You would be part of our Interactive Team. You would work closely with Ignite2X Project Managers, UX, Designers, other Back-End Programmers and Testers/QA to ensure delivery of high quality websites.