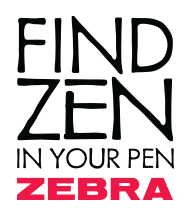 the challenge
Zebra Pen? Never heard of 'em. So we were surprised to discover Zebra Pen products all over the office, in our homes and in the kids' backpacks. Zebra Pen makes everyday, affordable pens and pencils – well designed, high quality and reliable, including the #1 selling retractable ballpoint pen in America. But Zebra Pen had, shall we say, a low profile. That was a deliberate strategy for a while, as they were a de facto private label brand. But then competition increased, and retailers wanted more brands – ones that were unique and exciting.
The goal was clear: break from the herd and establish a memorable brand identity.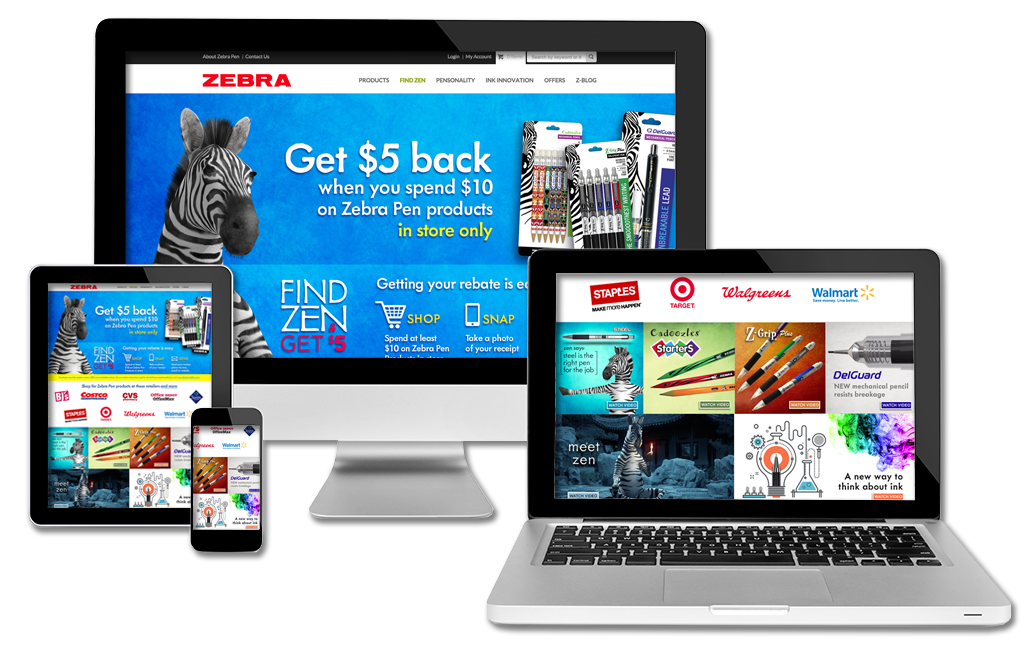 the solution
Meet Zen, a spokesperson – make that a spokesanimal – who is wise, trustworthy and engaging. Zen injected much needed interest and humor into a commoditized category, while building brand awareness and educating consumers.
In addition to the rebranding effort, we developed an e-commerce site and began cultivating target audiences for all the brands in the portfolio, including Steel, Sarasa and Cadoozles. An integrated effort, with digital advertising, social media, PR, shopper marketing and promotion, motivated retailers to get behind the Zebra brand, and got consumers to ask for it by name.
And Zen? He's become an international star, representing the brand in countries around the world. Click HERE to view more videos featuring Zen.
increase in social engagement of Facebook
increase in website traffic