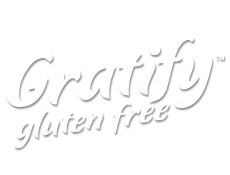 the challenge
Remember when "gluten free" was still a niche category, just before it exploded in the marketplace? That's when we were tasked with developing a brand positioning and launch campaign for a new line of gluten-free snacks. At that time, the category was dominated by brands with a precious health-food-store vibe (and a reputation for tasting like cardboard). But our research told us there was a huge audience of more mainstream consumers looking to cut back on gluten, but not on taste. They didn't want to buy into a lifestyle, they just wanted to buy gluten-free pretzels at their regular grocery store.
the solution
We showed them "The New Face of Gluten Free," turning the health food stereotype on its ear and inviting anyone and everyone to enjoy a delicious, gluten-free (and guilt-free) snacking experience, while at the same time, proving that the brand name was accurate.
Our bold, colorful work included the creation of a website, digital advertising, social media and shopper marketing to generate awareness and trial, plus a trade campaign to get on shelf in stores across the country. There is now a full line of Gratifying products.