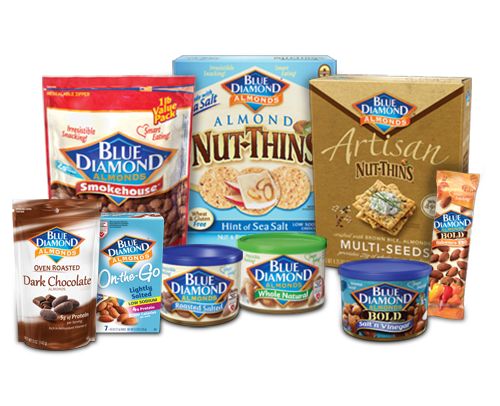 the challenge
This super food was looking for a super strategy to boost sales and enter new categories. Was America ready for flavored nuts? Would anyone believe that you could make milk from almonds, and that it would be delicious? How nutty was it to think people would want "crackers made from almonds"? Blue Diamond Growers, the largest processor of almonds in the world, had a mission: ownership and leadership of all things almond, and we were all in. First task on the list: Reposition almonds in the minds of consumers.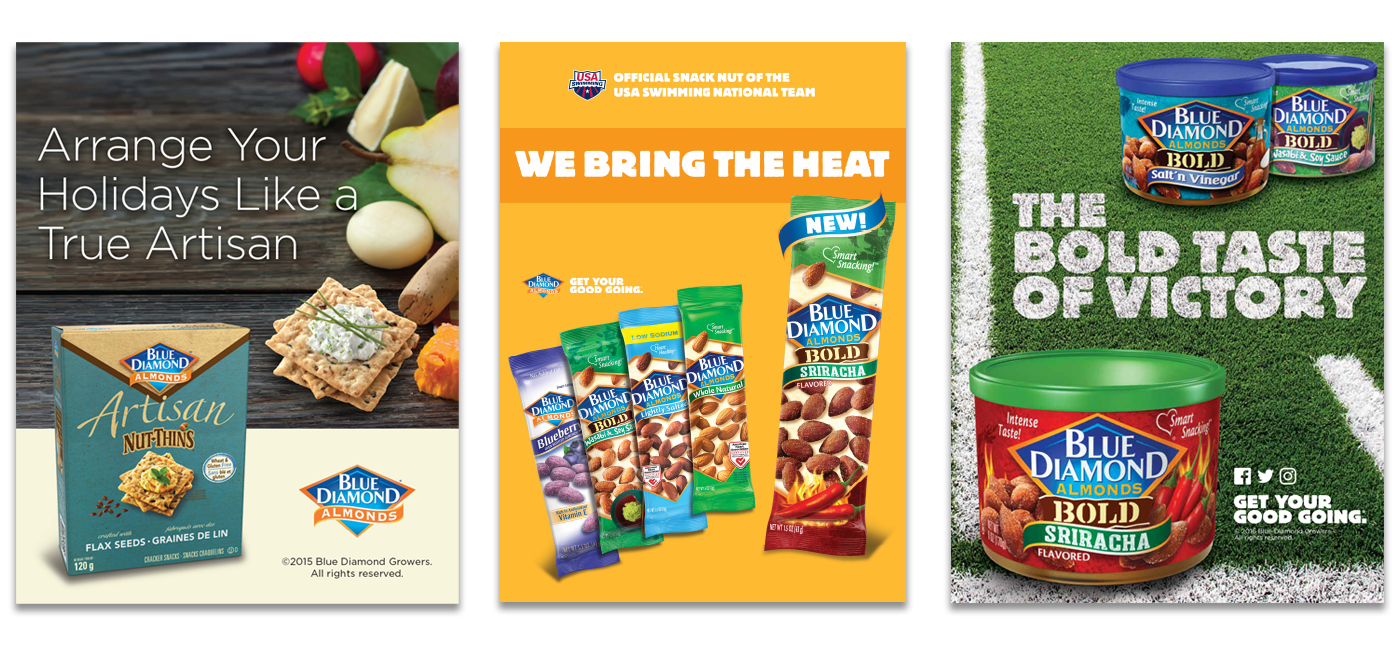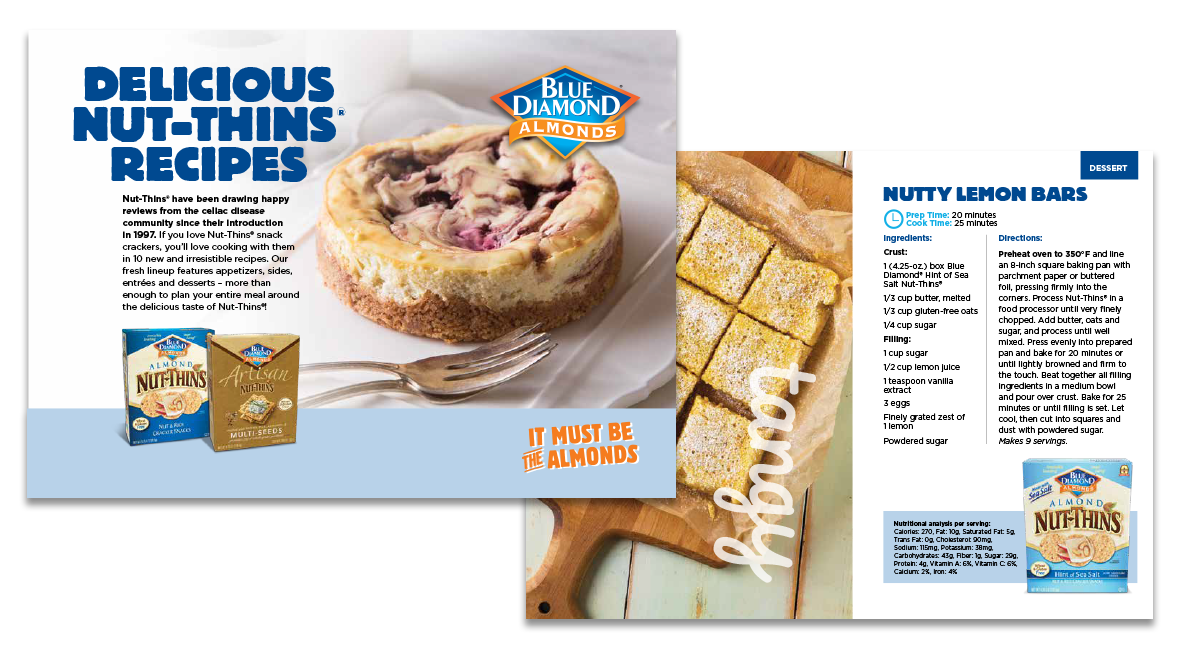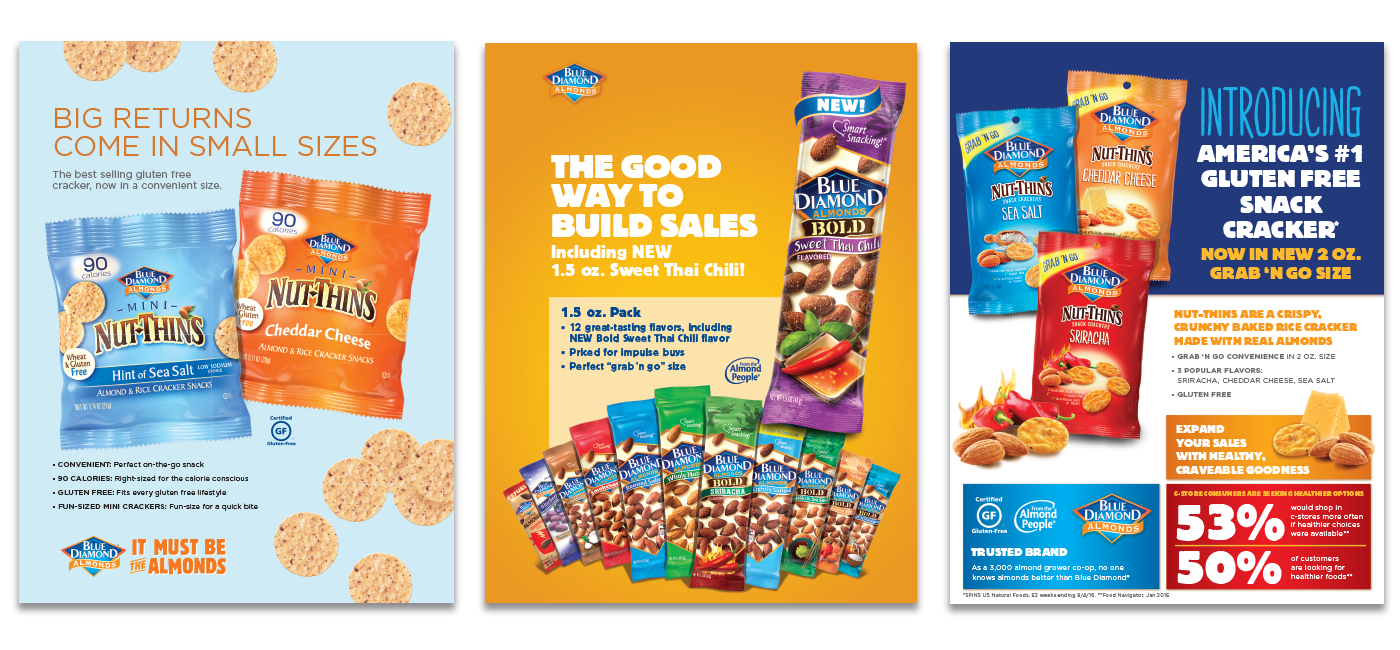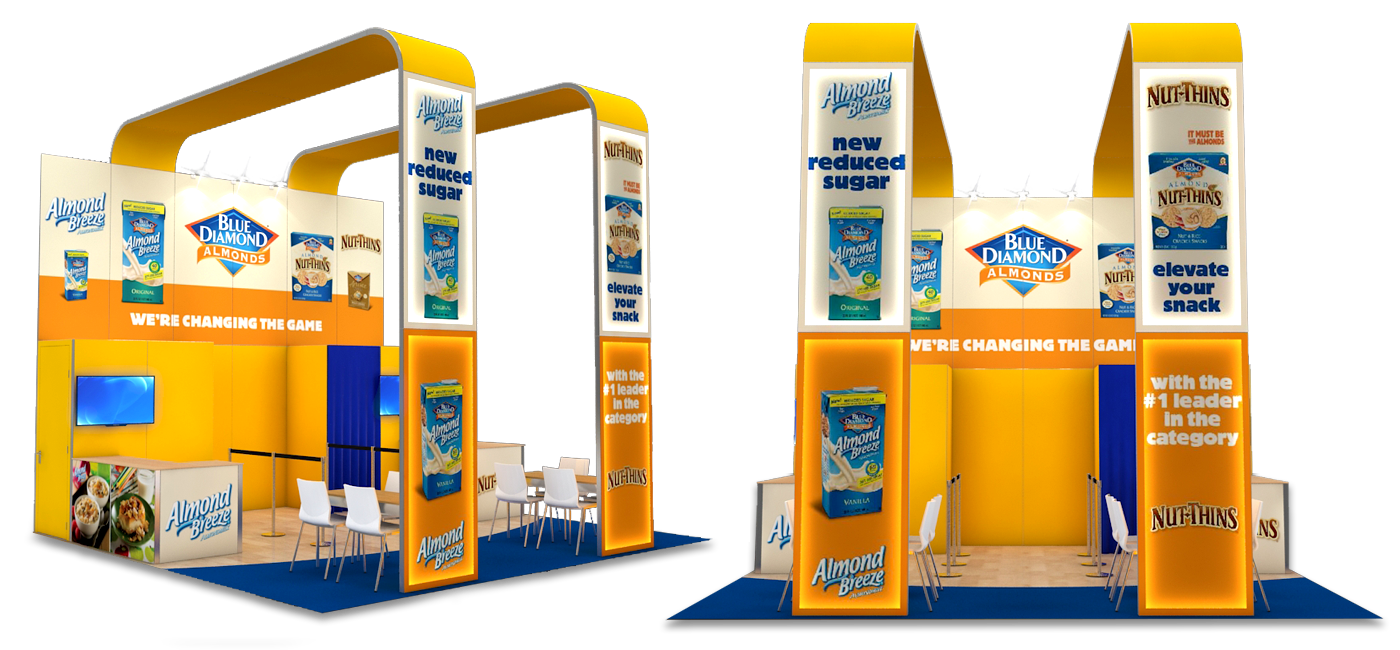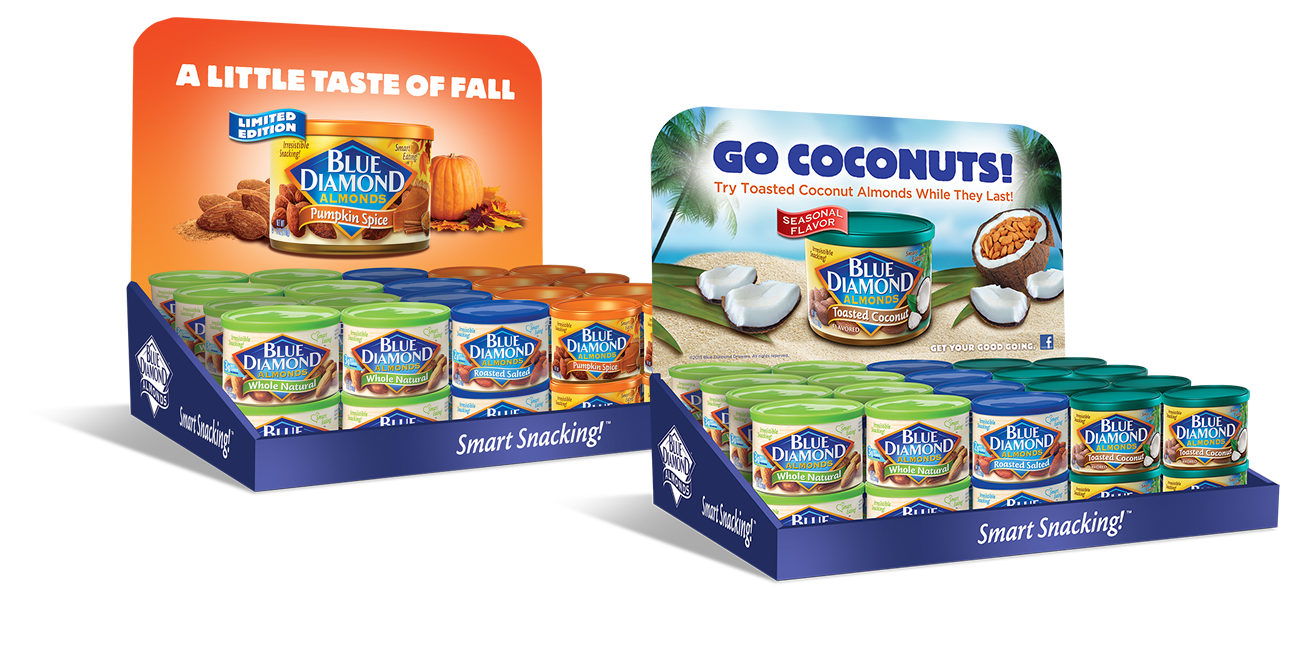 the solution
Snackification. Using consumer insights, we developed a groundbreaking campaign to communicate that almonds were a versatile snack food – crunchy, delicious and good for you, too. Bold flavor varieties made them a game-day favorite for guys, and the health profile attracted active women looking for a convenient way to add protein to their diets.
By marketing almonds like a snack food, with targeted messaging and media, we were able to change perceptions, broaden the user base and get almonds onto the weekly shopping list. Support included extensive print and digital advertising campaigns, shopper marketing and in-store merchandising.
We used this momentum to help launch other new products at retail and in food service, and helped grow the Blue Diamond Almond business from $35 million to nearly $1 billion in sales over the past 13 years.